Homeowners today are often surprised to find out that shampooing is not the only carpet cleaning method available to them, and that many of today's rug cleaning methods are more effective and affordable than traditional shampooing. Choosing the right carpet cleaning services for your home ensures a thorough clean that lasts, with less risk of damage to delicate carpet fibers.
Many homeowners prefer steam to traditional shampooing, or dry foam carpet cleaning. These methods are gentler on carpet fibers and leave behind less residue, while steam also helps kill germs, bacteria, mold, and mildew. Bonnet cleaning also offers a light, affordable clean for low trafficked areas.
Knowing your various choices for carpet cleaning and how they all differ, along with their various pros and cons, is an excellent means of ensuring you make the best decision for your home's flooring. It's also helpful to consider why you should leave this work in the hands of a professional carpet cleaner rather than renting a machine and trying to DIY rug shampooing in your home!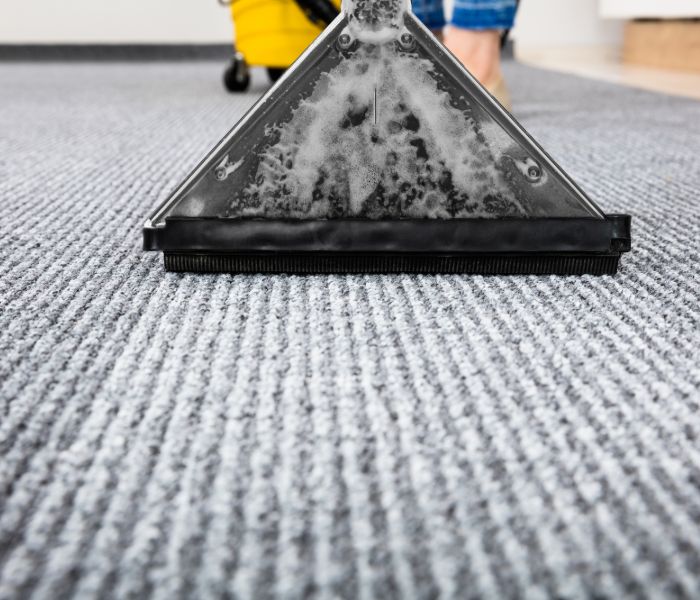 A homeowner might do well to consider why a carpet cleaning service is beneficial for their home, beyond improving a floor's appearance, so you know not to put this work off indefinitely, and some signs that it's time to call a flooring pro. All this information will ensure you're doing everything possible to keep your home's floors clean and pristine and looking their best!
What Is the Best Carpet Cleaning Method?
Consider some added details about today's carpet cleaning methods and then discuss your options and questions you have with a cleaning professional near you.
Traditional shampooing offers a deep clean, helping to remove ground-in dirt while also sanitizing carpets.
Carpet shampooing requires lots of extraction, as left-behind detergent creates a sticky residue, actually attracting more dust and dirt than before your carpet cleaning service!
Shampoo extraction often leaves carpets somewhat damp so that you can't always walk on them right after cleaning. That dampness might also increase the risk of mold and mildew underneath carpeting.
Some homeowners might be sensitive to detergent odors.
Carpet steam cleaning or hot water extraction uses very little if any detergent, making it an excellent choice for those with sensitivities.
Steam helps to restore carpet fibers and nap; if your home is heavily trafficked or you notice tread marks under doors and in other areas, steam is often a preferred option.
Hot water extraction also helps kill germs, bacteria, and other irritants. If your home's flooring suffers from pet stains or you suspect mildew growth under carpet padding, steam cleaning is often recommended.
While steam has many advantages, note that working with hot steam is dangerous! Not only can steam cause burns to your skin, eyes, and sinuses, but it can also peel paint and loosen grout and other adhesives. This carpet cleaning service is best left to an experienced professional who will avoid injury and property damage.
Dry carpet cleaning uses chemicals that trap and lock dirt, and extraction then removes that dirt and cleaning chemicals. In tropical areas or if you schedule carpet cleaning services during a humid season, opt for dry cleaning so there is little to no rinse water left behind.
Encapsulation or foam cleaning starts with a powder cleaning application; this powder then traps dirt and debris and then bubbles and foams, dragging that debris to the surface of carpet with it.
As that powder bubbles and foams, it also lifts carpet fibers, restoring their height and nap. For homes with heavy traffic or lots of matted down carpet, opt for foam cleaning.
Bonnet cleaning is a lightweight carpet cleaning service meant to remove surface dirt. A special towel or bonnet applies a gentle cleanser to carpeting; another clean, dry bonnet then wipes away that dirt.
While bonnet cleaning won't remove trapped, ground-in dirt or address mildew and other contaminants, it's typically a very affordable method of restoring the appearance of carpet.
When choosing a carpet cleaning service, remember that you can always choose a different service every time your home's floors need cleaning. For instance, if it's been several years since your last carpet cleaning, choose a deep shampoo or dry cleaning, and then bonnet cleaning right before the holidays or when you only need a quick and affordable surface clean.
Can You DIY Carpet Cleaning?
Before you run down to the hardware store and rent a carpet cleaning machine, you might note a few added reasons why this work is best left in the hands of a professional. One reason to call a pro is that he or she knows how to address stains, spots, and stubborn dirt. Running a carpet cleaning wand over that area isn't always the solution and can simply strip fibers and leave behind water and detergent. Pretreatment or stain treatment is often the best spot removal method.
Another reason to rely on a carpet cleaning service is that extracting water and shampoo are often more difficult than homeowners realize. Shampoo and other cleansers leave sticky residues behind, as said, and too much dampness increases the risk of mold and mildew growth. While some dampness might dry naturally, a carpet cleaning contractor evaluates humidity levels, available circulation, carpet thickness, and other factors that affect drying time, ensuring a carpet dries properly and as quickly as possible after cleaning.
Carpet cleaning services also require some skill and experience; for instance, it's vital that you wait the appropriate time after applying encapsulation cleansers before extracting them, so those powders have time to bubble and expand and bring as much dirt as possible to carpet surfaces. Running a carpet cleaning wand too quickly over carpet surfaces means not extracting cleansers and shampoos. To ensure a thorough job, rely on the pros!
Is a Carpet Cleaning Service Cost Worth It?
Carpet cleaning services typically provide far more benefit than homeowners realize! Carpet cleaning does more than remove surface dirt; it often restores carpet color and texture, for a soft feeling underfoot and a brighter, lighter appearance. Cleaning also removes odors for a more welcoming environment in your home.
Additionally, removing ground-in dirt and debris also extends a carpet's life! Heavy dirt, mud, dried dust, and other residues flatten carpet fibers and tend to unravel its yarn. The longer you ignore this dirt and the heavier it gets, the sooner your carpet becomes ruined and needs replacing rather than cleaning. Regular carpet steam cleaning or shampooing removes that heavy, damaging dirt, so your home's flooring lasts as long as possible.
A homeowner should also remember that they "kick up" dust and dirt every time they walk over an unclean carpet. Airborne dust and dirt means a very unhealthy and bothersome interior environment, even more so for anyone already suffering with allergies, asthma, and other such health concerns.
Airborne dirt and dust also settle onto furniture pieces so that you need to dust that furniture more often. Those residues get ground into upholstered furniture, crushing its nap and creating a dull, dirty look. While an upholstery cleaner can remove layers of dirt and restore furniture fabric as he or she would your home's carpeting, keeping carpets clean and keeping that dirt out of your home in the first place is the best choice for prolonging furniture life!
How Often Does a Home Need Carpet Cleaning?
Now that you know the benefits of regular carpet cleaning services and might have narrowed down your choices to the best option for your home, you might wonder how often you should schedule these services. While most homeowners might choose carpet steam cleaning or shampooing every other year, this is not a "hard and fast rule" and it should be adjusted according to your home's particular needs.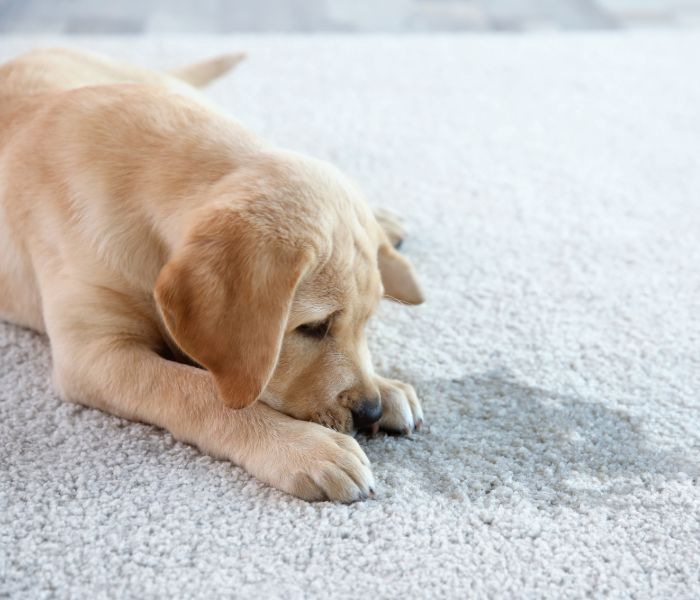 Note a few factors to consider when deciding on a carpet cleaning schedule. First, taller carpet pile or nap holds more dirt and debris. Plush and shag carpeting might then need annual cleaning, if not a yearly steam clean and then a lightweight bonnet cleaning in between those visits!
Also, be honest about foot traffic levels in your home and anything that might drag dust and dirt inside. Even if your active children leave their shoes at the door, outdoor dust and dirt might cling to their clothes and then get transferred to the home's floors. Outdoor pets are also notorious for bringing dust inside no matter the length of their fur and how often you bathe them.
Since carpet cleaning services also remove odors as well as dirt and other debris, you also want to be honest about anything that might cause your home's flooring to smell less than fresh! Even if a smoker goes outside to light up, they often bring that odor back into the house with them and it then settles onto the floor. Pets also tend to leave unpleasant odors behind, as does cooking with garlic, onions, and other pungent foods. If you know your home's carpet smell a little unpleasant, consider annual carpet cleaning services.